Lose Weight
The average American is considered overweight. Sadly, we know that there are no "miracle" cures for this epidemic. Fad diets and pills guarantee rapid weight loss, and they typically deliver on their promises, but as soon as you return to old eating habits, the pounds creep on again.
If you're tired of yo-yo dieting and battling the scale, LaserHealth's comprehensive Weight Loss Program may help you permanently shake food addiction and improper nutrition through our cold laser therapy clinical research trial.
Achieving your ultimate healthy weight takes time and commitment. Our compassionate and professional C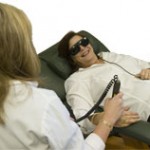 ertified Laser Technicians will work with you to integrate healthy eating and exercise habits into your busy lifestyle.
Speed Up Your Metabolism and Eliminate Food Cravings.
Our laser sessions are non-invasive, painless and drug-free. Lasers are used on specific points of the body called meridians to help raise your metabolic rate, suppress your appetite and eliminate cravings for sweet and salty foods. This technology may allow you to feel satisfied while eating the proper amounts and types of food.
The goal of our Weight Loss Program is to safely accelerate fat loss while maintaining and enhancing lean muscle mass until the correct body composition is reached. Cold laser therapy does not replace good nutrition or exercise, but rather may complement a holistic weight loss program.
In addition to laser therapy sessions, you will receive a personalized body analysis: your fat-to-muscle ratio, your desired body mass index and an entire weight loss plan. Our technicians work with you to establish realistic weight loss goals and provide you with important nutritional and motivational counseling. You will also receive a behavior modification CD to help you stay mentally motivated.
Call La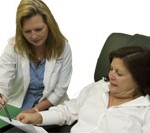 serHealth Today.
Cold laser therapy has helped thousands of people to lose weight and keep it off. If you've made the decision to lose weight, call us today.
---
I was treated at Laser Health for weight Loss.  I no longer have cravings for Carbs or junk food.  I am now in a routine of proper eating and everything tastes better.  My legs are stronger and have trimmed down.  I feel healthier, stronger with more energy and stamina.  Another bonus….no more head aches.
– Susan B.